The Knicks Need to Move On From Tom Thibodeau & Julius Randle
While it was a season of progress for the Knicks, there needs to be changes for them to take the next step. It begins with Tom Thibodeau & Julius Randle.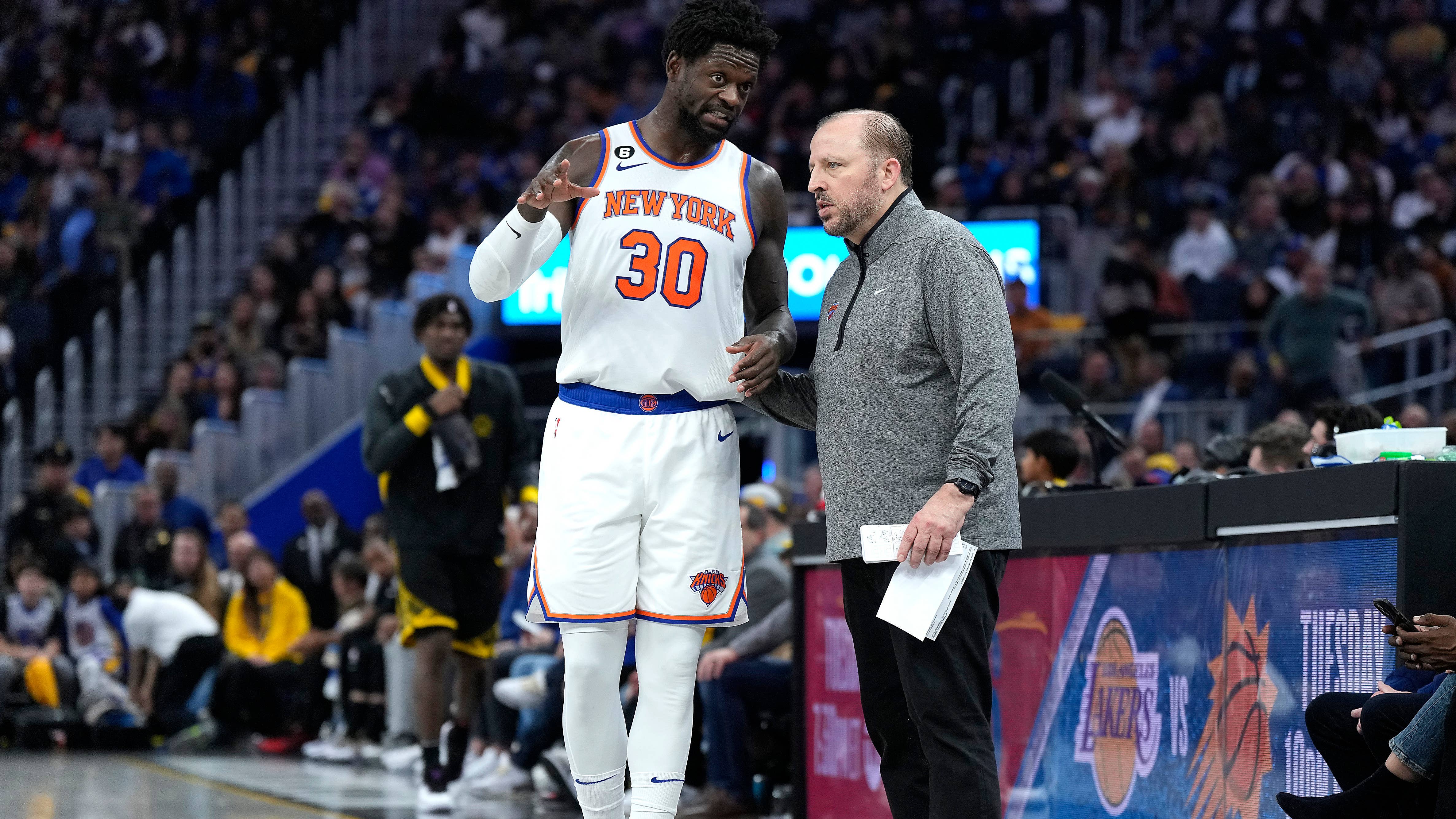 Getty
Image via Getty/Thearon W. Henderson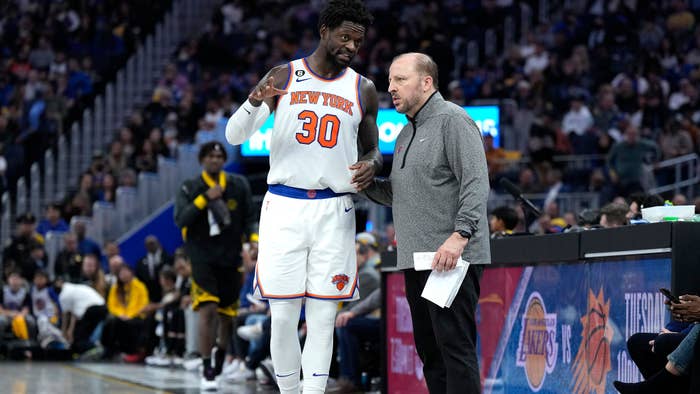 Knicks fans — take a deep breath. Yes, we just crashed out of the playoffs against the No. 8 seed Miami Heat. We fell flat on our face. All the memes and taunts will be undoubtedly flowing out across social media for the next few days. But I'm here to tell you, as a fellow Knicks fan, give yourself, and this team, a little grace. For the sake of our mental health, we need to follow Giannis' recent comments: This season was not an utter failure.
We started the year under the long shadow of the Donovan Mitchell trade, the big signing of Jalen Brunson, and a mediocre year last season. We also got off to slow start this year, sitting in 10th place at 10-13 at one point. But we turned it around and finished 5th to avoid the Play-In all together. We exorcized our first round demons, upsetting the very Cavaliers that Mitchell now plays for, and progressed to the second round for the first time since 2013. And not to mention, this is our second postseason appearance in 3 years, a feat we haven't pulled off since 2013 as well.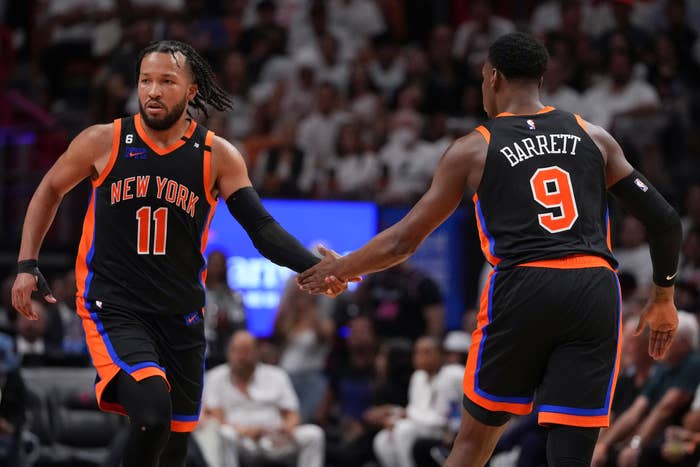 That said, I'm not here to offer excuses or delusional hypotheticals, like what-if Brunson and Randle were fully healthy for this Heat series (sorry, I had to).
We need to move on from Tom Thibodeau this summer, this team won't take the next step until we do. He lacks any offensive capabilities, evident throughout the playoffs with the Knicks' terrible shooting woes, lack of any counters to what our opponents' defense was doing (like double-teams, playing 2-3 zone, amongst others) and lack of good decision making/shot selection by our best players. Our team deserves to start next season with a coach who at least has a vision for us on the offensive side of the ball, instead of constantly just yelling at the players, "trust the pass!"
We also clearly need to fix our bench and get some scoring/shooters. Obi Toppin needs to spend his summer draining 3-pointers if he hopes to remain on this roster, otherwise we need to flip him to get a better bench piece that fits with our roster. And as always in the offseason, the organization needs to decide what we're going to do with Julius Randle. While his injury played a factor in his postseason woes, the Knicks should absolutely look to trade him. His tendency to give up on the defensive side of the ball always hurts us in the postseason, and he still struggles with his leadership, often showing his frustrations and not leading by example.
When the Knicks managed to force a turnover, he often squandered the chance by missing a step back three. Other Stars in the league can help their teams win even when they aren't scoring well, and it's clear that Julius just isn't that kind of player. The optimist in me wants to say that with a new coach, Julius and RJ Barrett would benefit greatly from having a structure in place to get them easier looks at the basket, but realistically, we can't keep running the same experiment every season if we're looking to take the next step. 
It's tough to look on the bright side after losing in the playoffs, but Knicks fans finally have the opportunity to do so. This summer, smile when you see your fellow Knicks fans, debate with your friends who our next coach should be, who we should draft and who we should trade, and recharge your die-hard fan batteries. This is just the start for the New York Knicks.