Kevon Looney Admits Lakers Are One of The Toughest Teams Warriors Have Faced During Their Dynasty
In an interview with Complex's Zion Olojede, Kevon Looney admitted that the Lakers are one of the toughest opponents the Warriors have faced during its dynasty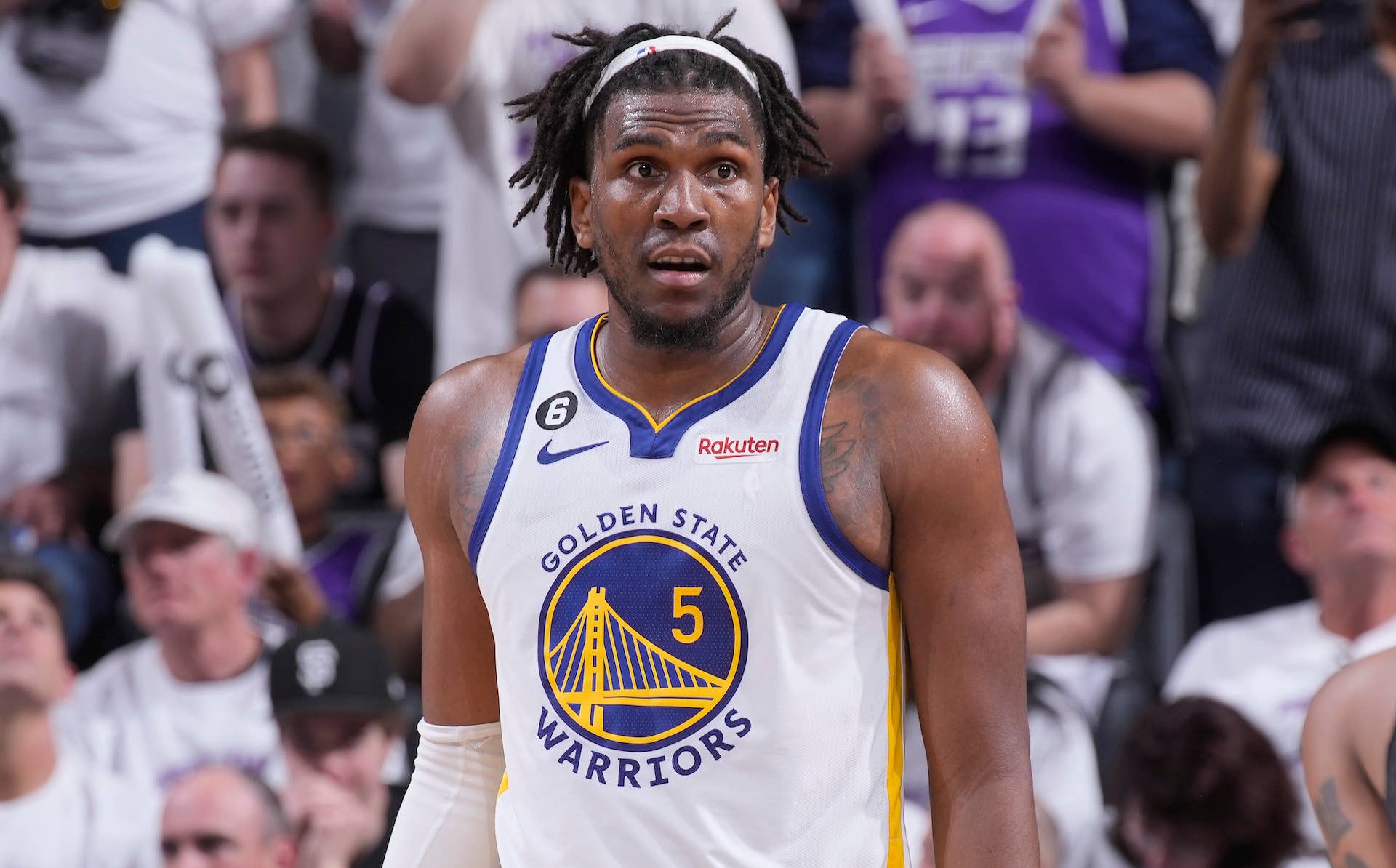 Getty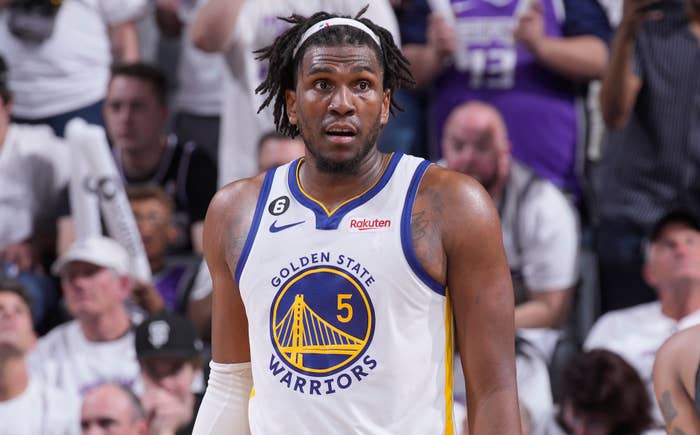 In an interview with Complex's Zion Olojede, Golden State Warriors center Kevon Looney admitted that the Los Angeles Lakers are one of the toughest opponents the Warriors have faced during their dynasty.
Earlier this week, the defending champs staved off elimination with a 121-106 win in Game 5 of their second-round battle with LeBron James and the Lakers. The Warriors now enter Friday's Game 6 in Los Angeles looking to force a Game 7 back in San Francisco on Sunday. 
When asked if the Lakers are one of the toughest opponents the Warriors dynasty has faced, Looney didn't shy away from praising LeBron, Anthony Davis, and the rest of the duo's supporting cast.
"You could say that," said Looney. "They got us on the ropes, so I'll give 'em the credit. They'll probably be one of the tougher matchups we had in the last few years. You know, having LeBron & AD is always gonna be a tall task and they're well coached. They're really physical and they got D'Lo, Schroder, who are real crafty and able to get buckets so I definitely say this is one of the hardest series and you know, just from the adjustments from game to game and dealing with those two guys who are, you know, some of the best ever at their positions and in the league. So it's definitely been one of the tougher series."
The Warriors center added, "But you know, we still feel like we got a chance, we still feel like we should have won a few of those games but we didn't. So we gotta go out there and try to now figure it out and try to get one one on the road in Game 6. But I definitely give the credit. It's them definitely one of the toughest series."
Since Golden State's dynasty began in 2015, the Warriors are 7-2 in elimination games.
This year's playoffs is not the first time the Steph, Klay, Draymond, and Looeny nucleus have faced adversity. Back in 2016, the Warriors were down 3-1 against the Kevin Durant and Russell Westbrook led Oklahoma City Thunder in the Western Conference Finals. According to Looney, the Warriors are leaning on that experience to remain confident while facing another 3-1 hole.
"It's not our first experience, but it is definitely a new experience," Looney told Complex. "Like I said, my rookie year, we were down 3-1 vs. OKC in the conference finals before we came back and won and went to the finals. So them guys have a lot of experience, but it's always a new experience cause the characters change and no, we got this, the main three or four people, but we still got a whole lot of new faces in. So it's definitely a different experience to be in this position. The last year we went to the finals, we didn't really ever have this type of adversity when we were down. I think it was 2-1 in the finals but we never was down 3-1. And we know how hard it's to come back from that, but we feel like we got the guys to do it. We got a lot of experience and we got a lot of championship pedigree. So we've been leaning on that and you know, we got to take it one game at a time, but we feel like we're capable of doing it."
With a chance to eliminate the Warriors in Game 6, the Lakers are just the fifth team that's pushed Golden State to the brink of elimination. Of the other four teams to accomplish the feat (2016 Thunder, 2016 Cavs, 2018 Rockets, 2019 Raptors), only the 2016 Cavs and 2019 Raptors were able to finish the job.